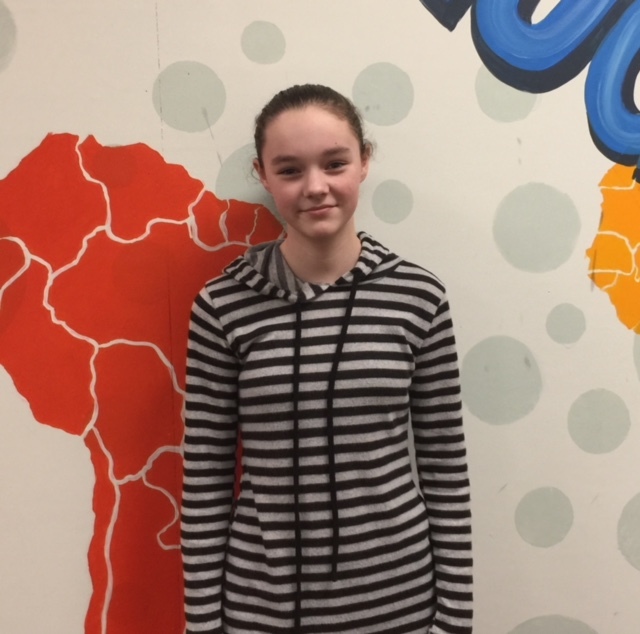 Student Spotlight - Natalina Porter - 7th Grade
Jen Mulhern
Thursday, January 25, 2018
Tell us something about yourself that you want others to know.

Something I want others to know about me is that I like to go hiking when we go on vacation in the mountains. I am also on the 7th grade PenOhio team and I play volleyball.

What is your favorite school activity? My favorite school activity is Language Arts because I love writing stories and essays.

What do you think makes J.A. Garfield a great school district? I think James A. Garfield is a great school district because we have great teachers and coaches.

What do you want to do when you grow up? What education or training will help you prepare for this career? When I grow up I would like to be an attorney. To become an attorney I will need to attend four years of college, take a law school admission test, complete three years of law school and then pass the bar exam.

Which J.A. Garfield core value means the most to you and why? (Respect, Kindness, Communication, Creativity, Integrity, Responsibility, Loyalty, Teamwork, Engagement) The James A. Garfield core value that means the most to me is integrity because it is important to be honest and accountable for our own actions.