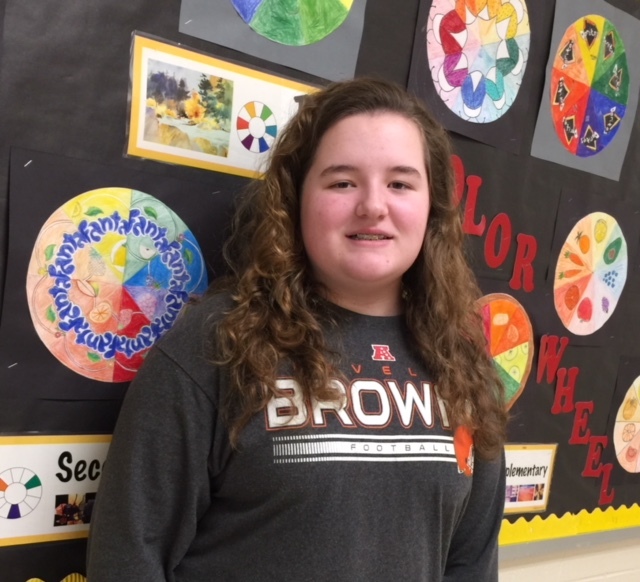 Student Spotlight - Selander
Jen Mulhern
Tuesday, February 13, 2018
Our student spotlight this week is Alivia Selander. Alivia was nominated by her Math teacher, Mrs. Morgan for her outstanding display of our core values.
Tell us something about yourself that you want others to know.
I love to fish,hunt,and spend time outdoors.
What is your favorite school activity? My favorite school activity is volunteering. I love to help out not only in our school but also our community.
What do you think makes J.A. Garfield a great school district? The staff at J.A.Garfield really pulls this school together and they all really push you to be your best there also very kind and always happy to lend a helping hand.
What do you want to do when you grow up? What education or training will help you prepare for this career? When I grow up I want to be a nurse practitioner, I will most likely be going to Maplewood through their nursing programs.
Which J.A. Garfield core value means the most to you and why? (Respect, Kindness, Communication, Creativity, Integrity, Responsibility, Loyalty, Teamwork, Engagement) Respect means the most to me, I've grown up in a family that teaches respect at a very young age and I believe all these core values stem from respect.