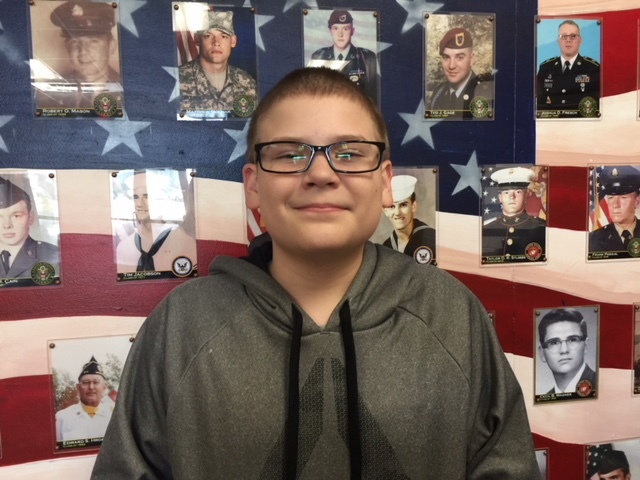 Student Spotlight - Gushura
Jen Mulhern
Friday, February 23, 2018
Tell us something about yourself that you want others to know.I like to be outside and be in nature. I also like to hunt and fish with my Dad.I like spending time with my family. Another thing I like to do is play percussion in the seventh grade band.

What is your favorite school activity? My favorite school activity is going to band because I like music and the teacher.

What do you think makes J.A. Garfield a great school district? James A. Garfield is a great school district, because of the staff and students. They work together to make it great.
What do you want to do when you grow up? What education or training will help you prepare for this career? I what to be a Ohio Fish & Game officer when I grow up. I will need to go to four years college and law enforcement training and Game warden training.
Which J.A. Garfield core value means the most to you and why? (Respect, Kindness, Communication, Creativity, Integrity, Responsibility, Loyalty, Teamwork, Engagement) The core value that means the most to me is kindness, because being kind to others creates an school system that is positive and welcoming.