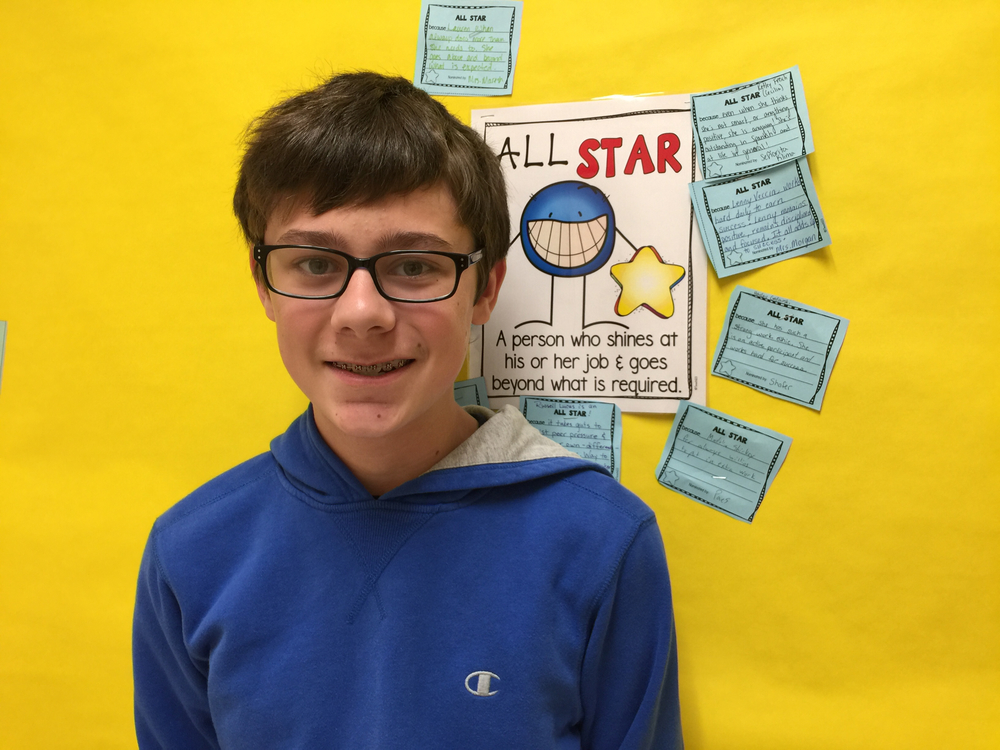 Kyle Schaefer Student Spotlight
Jen Mulhern
Monday, April 23, 2018
Kyle is a 7th grader at James A Garfield Middle School. He has two brothers and one sister. His favorite activity is band.
He feels the best part of our district is that you get to hang out with friends and compete with other schools in sports.
Kyle would like to be an engineer when he grows up. Math and Science are his strengths and this will help with his career goal.
He feels that teamwork is an important core value because you have to work with people a lot and you will work with people to accomplish good things.