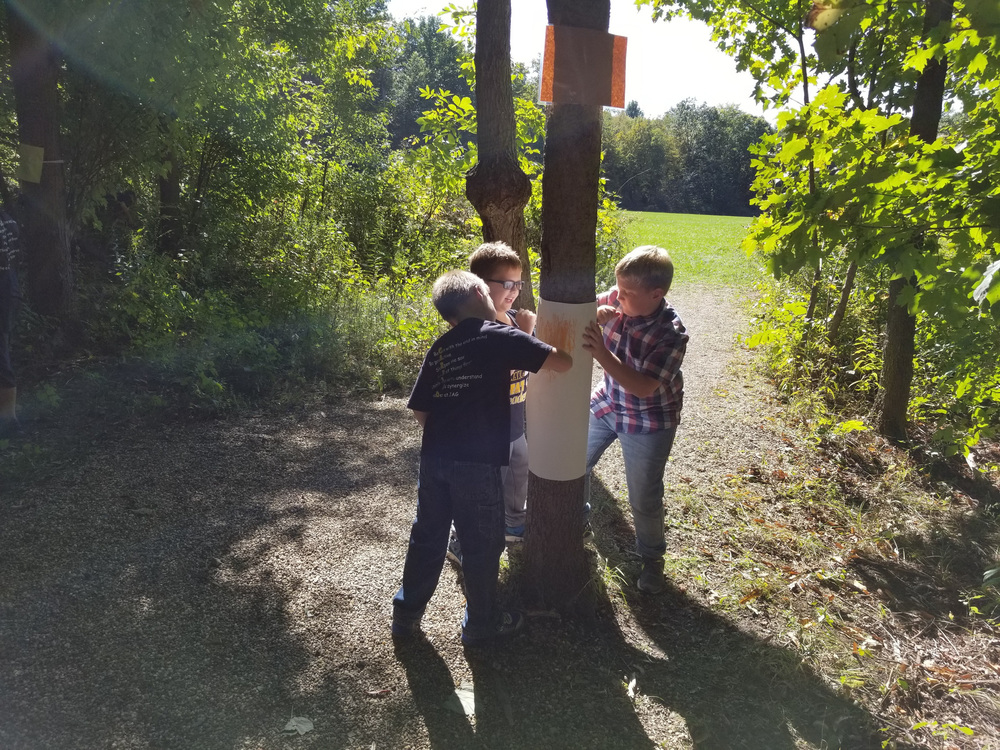 Growing Leaders at JAG
Keri Leindecker
Sunday, October 07, 2018
The Leader in Me program at J.A. Garfield Elementary continues to provide great opportunities for students. With a focus on Habit 7, Sharpen the Saw, students are taught the importance of leading a balanced life by caring for their: mind, body heart and soul. This fall, students got to choose from 45 different Sharpen the Saw groups to address this habit each month.
Groups include: How to Make Healthy Snacks, Random Acts of Kindness, Wilderness Survival, Fitness Fun, Beekeeping, Clay Sculpting, Mindfulness, and American Sign Language. Students get to meet with their Sharpen the Saw group once a month and they always look forward
The next Sharpen the Saw sessions begin in January. Community volunteers are welcome and much appreciated. If you are interested in volunteering, please contact Keri Leindecker at kleindecker@jagschools.org or 330-527-2184 ext. 221. James A. Garfield Elementary is very proud to be a Leader in Me school, one where students, staff and community members work together hand-in-hand to create a school culture anchored in leadership.