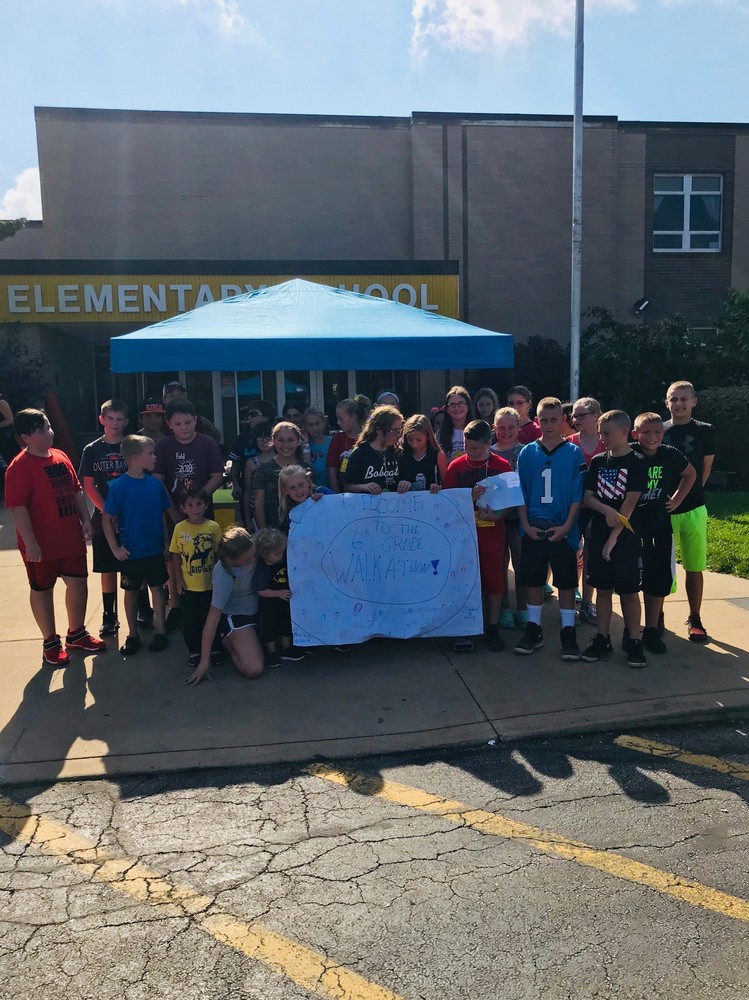 JAG Sixth Graders "Walk the Walk"
Don Long
Thursday, October 11, 2018
Members of the sixth grade class at Garfield Elementary recently participated in a Walk-A-Thon to help fund their three-day field trip to Washington DC. In its second year, the DC Walk-A-Thon is proving to be a very successful and beneficial way for these students to earn the money needed for the trip.
Trip coordinator, sixth grade Social Studies teacher Lisa Porter, with assistance from Technology Coordinator Melinda Ensinger, devised a plan to provide students with the opportunity to raise money for themselves that involved healthy habits and social interaction.
Students solicited either a flat-fee donation or a set amount per lap walked. The majority of the trip cost, and in some cases the entire trip, was paid for upon completion of the two-hour walk.
Aside from the money raised and the health benefits received, the event provides students, families, and staff with a fun, enjoyable atmosphere outside of the school setting. A concession stand provided refreshments for both participants and spectators.
The Walk-A-Thon is a productive school/community endeavor that was made possible through the support and dedication of both parents and school staff members.