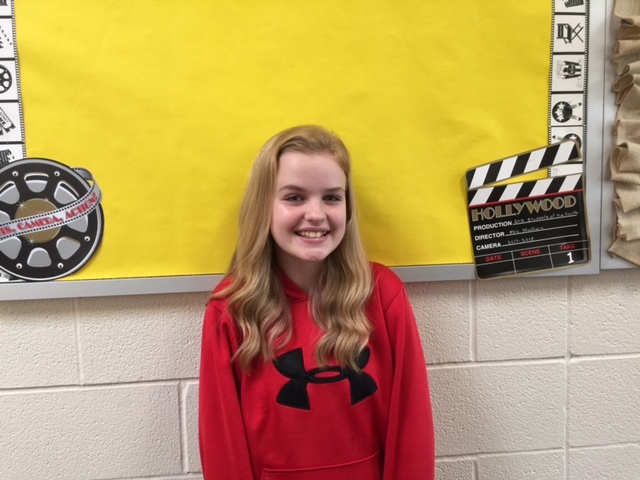 JAG Middle School Student Spotlight - Brooke White
Ted Lysiak
Thursday, September 21, 2017
Congratulations to 8th grader Brooke White on being selected as this week's Middle School Student Spotlight!
Brooke lived in North Carolina for nearly 8 years but really enjoys the fact that Garfield teachers seem to know the pace of each of their students.
When Brooke graduates she would like to become a zoologist.
Engagement is the most important Core Value to Brooke. She encourages everyone to be engaged in their learning.
Congratulations Brooke, and welcome to Garfield!