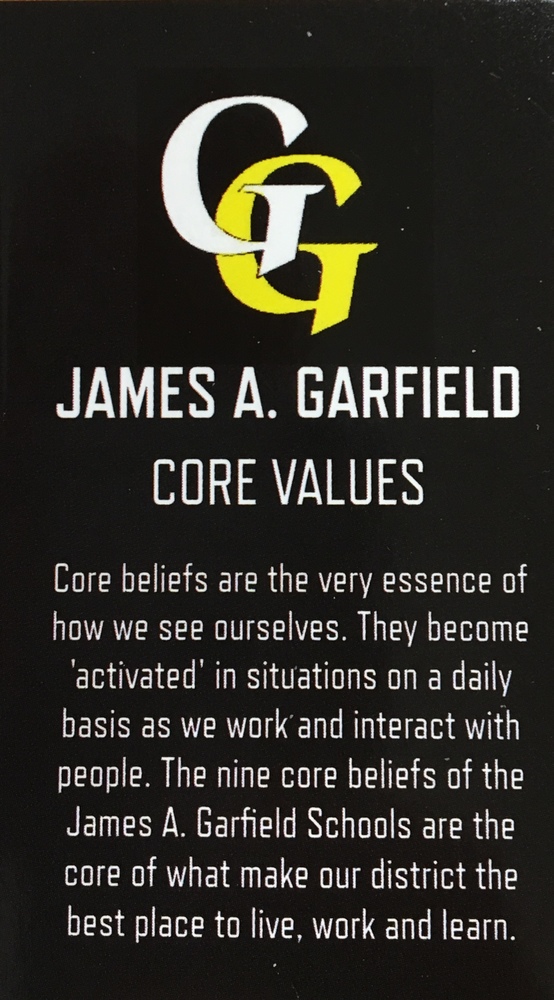 JAMES A. GARFIELD DEFINES EXCELLENCE IN CORE BELIEFS
Ted Lysiak
Tuesday, December 26, 2017
The James A. Garfield School have always viewed themselves as the cornerstone of an excellent community. Two years ago, the entire JAG staff worked to define what excellence looks like with the school community. A survey was sent to all staff members asking each person to identify the values that define our district. The board of education and leadership team compiled all of the responses and found that there were nine common values we all share.
Each of these values was defined and our entire staff has been focusing on bringing these values to life each day.
These are our Core Beliefs. Our Core Beliefs are the essence of how we see ourselves. They become 'activated' in situations within our schools on a daily basis as we work and interact with people and lead students. The nine Core Beliefs of the James A. Garfield Schools are the core of what make our district the best place to live, work and learn.
Each month at our board of education meetings we recognize students, community members and/or staff members who demonstrate our core beliefs.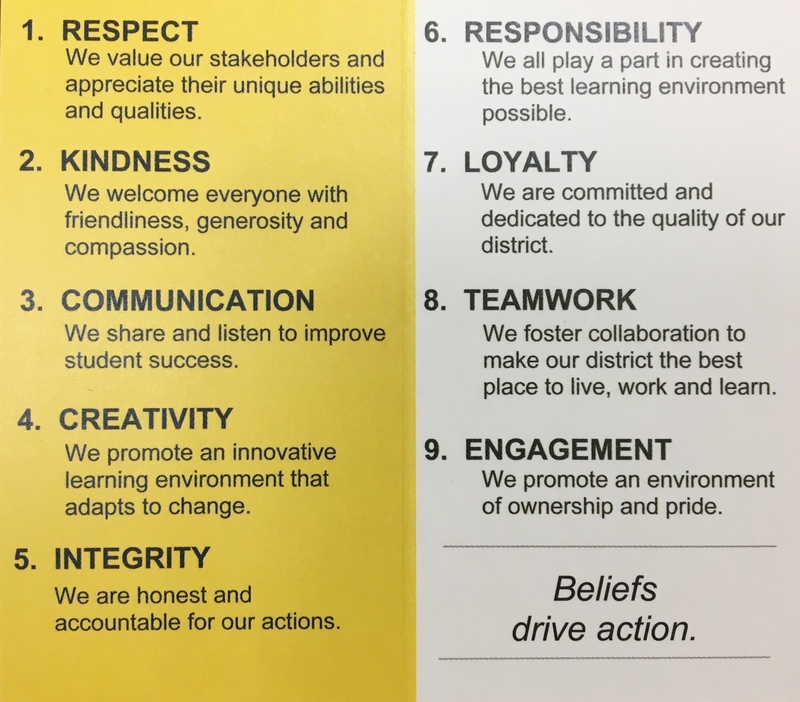 If you would like to receive a Core Belief card as a member of the community, please contact Superintendent Ted Lysiak and one will be delivered to you personally. You can request a card by calling the board office at 330.527.4336, contact Mr. Lysiak directly (cell: 216.534.7413, email: tlysiak@jagschools.org) or leave a comment of the district's Facebook page.