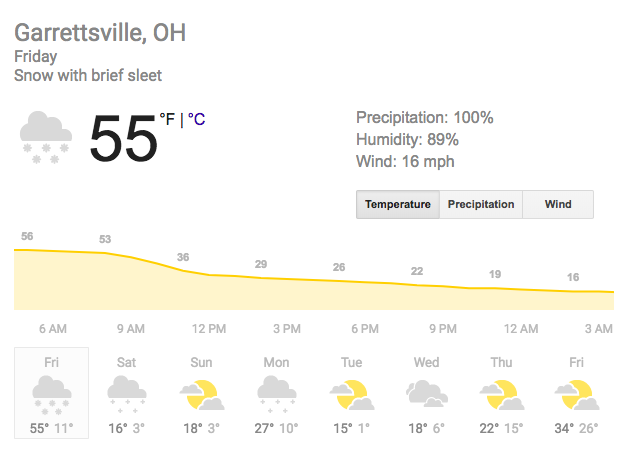 Snow day at 55 degrees?
Ted Lysiak
Friday, January 12, 2018
Well, this was one of the weirdest snow day calls I have ever made today. As the call was being made the thermometer ready 54 degrees. This is the middle of January!
So, as Facebook, Twitter, Snapchat and Instagram fill with pics of praise (from students) and posts of frustration (from parents) about this particular snow day I felt it important to explain the call a little further.
The forecast for today is one we very rarely see. We start the day nearing the 60 degree mark and by noon we will be experiencing a blanket of sleet, freezing rain and ice before a significant amount of snow as temperatures plummet into the teens by 3pm.
We did consider an early release today but to totally avoid the timing of the storm, we would have had to dismiss middle and high school students around 10:30am....not a good idea.
All the local superintendents discussed the forecast and quickly agreed that closing was in the best interest of the safety of our kids. No schools in Portage County were opened for kids today.
So, as we said in a previous article on "Winter weather and snow days" these calls are ALWAYS made with the safety of our students in mind and are never an exact science.
Snow days are an inconvenience for many families and I apologize for having to call them. We make the best decision we can with the best information we can gather. Today was a strange one for sure!
Please be safe today....and go Gmen!
#1JAG