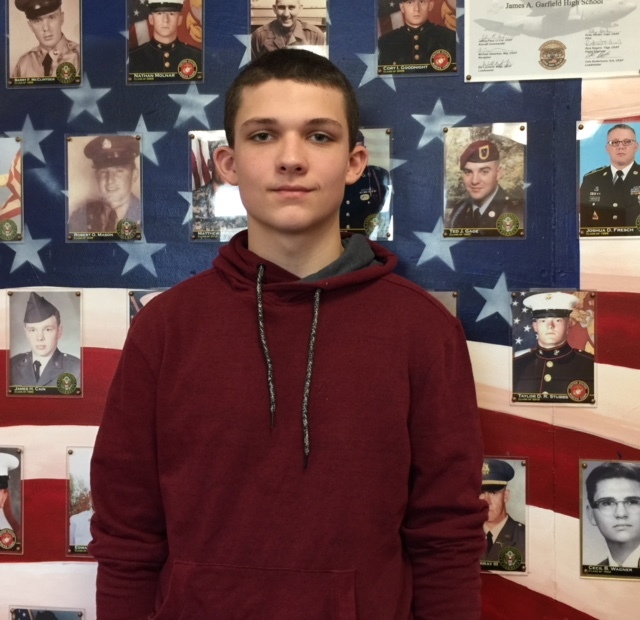 Student Spotlight - Hundzsa
Jen Mulhern
Friday, February 02, 2018
Jonathon was nominated by his teacher, Mr Bennett, for his outstanding display of sportsmanship at a wrestling meet.
What do you think makes J.A. Garfield a great school district?
I think that the students and staff make J.A. Garfield a great school. Everyone is always lending a hand and helping out. The teachers all work hard to help improve their students grades while, the students work hard to be their best. This district all works as one and that is what makes our school great!!
What do you want to do when you grow up? What education or training will help you prepare for this career?
When I grow up I would like to be a Disney artist. I've always loved drawing and creating characters of animation. Though this is just a dream, to work for Disney, I'd love to learn more about the different areas of animation. As soon as I get out of High school, I would go to a college that offers art and animation to work toward earning my degree and achieving my goal.
Which J.A. Garfield core value means the most to you and why?
(Respect, Kindness, Communication, Creativity, Integrity, Responsibility, Loyalty, Teamwork, Engagement)
Integrity is the most important core value to me. You should always believe in yourself to make the right choice, even when no one is looking. It is very important to make moral decisions based on what you were taught, no matter the consequence. Therefore, this is the most important core value to me.