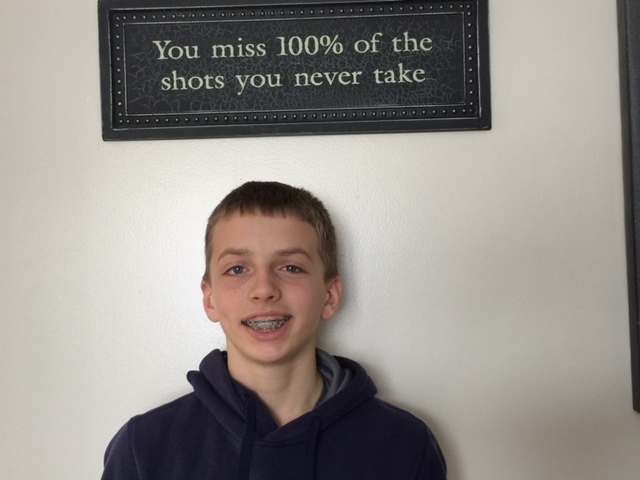 Aidan McDougall - Student Spotlight
Jen Mulhern
Tuesday, March 20, 2018
Tell us something about yourself that you want others to know.
I have a sister in 10th grade. I love to play sports and spend time outside, especially camping, hunting, and fishing.
What is your favorite school activity?
Playing sports. I like being part of a team and helping that team be successful.
What do you think makes J.A. Garfield a great school district?
The teachers. All my teachers have been very helpful from kindergarten all the way to eighth grade.
What do you want to do when you grow up? What education or training will help you prepare for this career?
I'm not quite sure yet but i think i want to work in environmental science. I'll start by signing up for environmental science in high school.
Which J.A. Garfield core value means the most to you and why?
(Respect, Kindness, Communication, Creativity, Integrity, Responsibility, Loyalty, Teamwork, Engagement)
I think teamwork is the most important core value because you will get a lot further with a good team then you will by yourself.