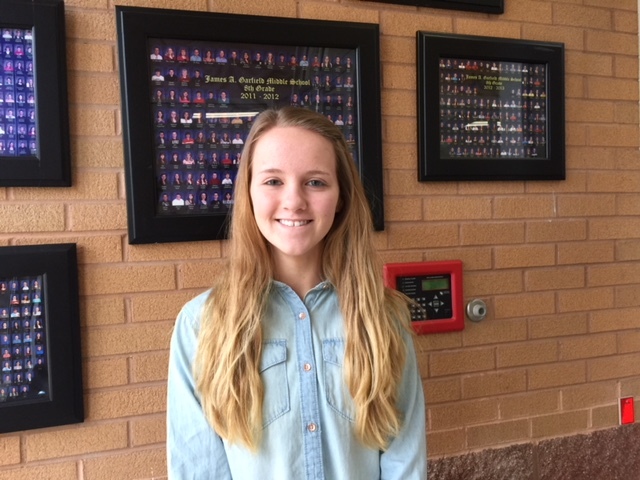 Kierstin Williams - Student Spotlight
Jen Mulhern
Tuesday, March 20, 2018
Tell us something about yourself that you want others to know.
I'm very flexible and that's a talent I'm most proud of.
What is your favorite school activity?
Definitely being a part of the school musical. It's so amazing to be a part of a family such as that!
What do you think makes J.A. Garfield a great school district?
I think it's a great school district because of the teachers and staff. They're all so amazing and extremely nice!
What do you want to do when you grow up? What education or training will help you prepare for this career?
When I grow up, I hope to be an author while also being a software developer. I enjoy both as hobbies and want to do something I love when I grow up.
Which J.A. Garfield core value means the most to you and why?
(Respect, Kindness, Communication, Creativity, Integrity, Responsibility, Loyalty, Teamwork, Engagement)
I believe responsibility is a core value that is most important. It's something you're going to need for the rest of your life and it's important to learn it early on.