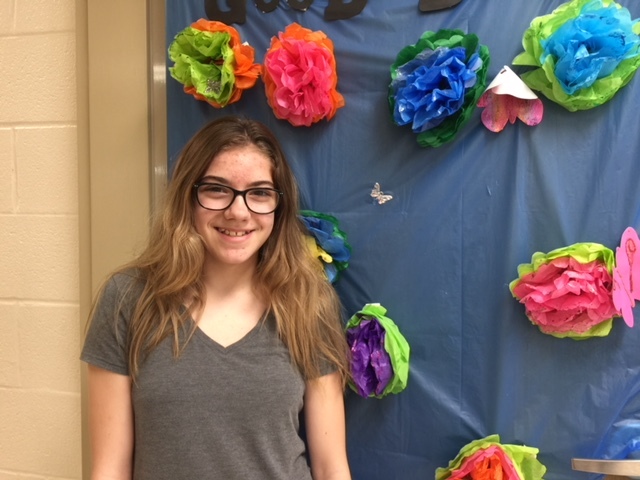 Lauren Whan
Jen Mulhern
Friday, May 04, 2018
Tell us something about yourself that you want others to know.
I love playing softball and volleyball and I love playing with my friends. I also like to play outside with my dogs and I like to spend time with my family.
What is your favorite school activity?
My favorite school activity is watching the football games after school to watch my brother and support him.
What do you think makes J.A. Garfield a great school district?
What makes J.A. Garfield a great school is that they have good teachers that help you and don't slack off. I love all of the staff they are all kind to the students.
What do you want to do when you grow up? What education or training will help you prepare for this career? I want to be a photographer I can take digital photography in high school.
Which J.A. Garfield core value means the most to you and why?
(Respect, Kindness, Communication, Creativity, Integrity, Responsibility, Loyalty, Teamwork, Engagement)
Kindness because all it takes is one bad person to ruin your day so if you see that person be kind and walk up to them and say hello.