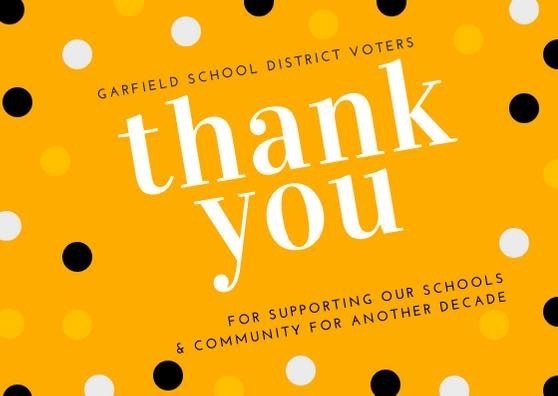 Thank you
Ted Lysiak
Wednesday, November 07, 2018
Today we are especially proud to be G-Men. Our community has rallied around the future of our kids and passed Issue 8, securing the foundation of our community for another decade. There are many thanks to be shared in a monumental effort such as this.
Thank you to our community. Thank you for believing in what we do here at Garfield. We have always put your kids first, and we appreciate the trust you have in our efforts to prepare them for success.
Thank you to our kids. Thank you for ALWAYS representing Garfield by displaying our Core Values of respect, kindness, communication, integrity, responsibility, loyalty, teamwork and engagement. We pour our lives into seeing you succeed and you never disappoint. We are proud of you and thank you for always representing Garfield in a positive way.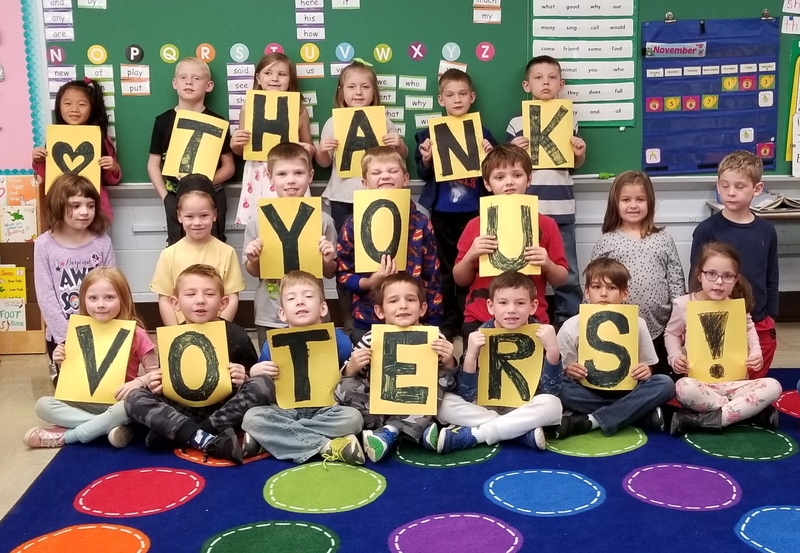 Thank you to our staff. Like our students, you bring our Core Values to life in your daily interactions and efforts. Through this entire campaign you NEVER lost focus of doing what is best for our kids. Whatever your position on our team, you show up to work each day with enthusiasm and a readiness to put forth your best effort to make Garfield a place parents and students WANT to be.
Thank you to our levy committee. You poured hours of your time into data analysis, financial review, communication and meetings to ensure our community was educated on the facts behind Issue 8. Teamwork was certainly on display as you worked to ensure excellence continued for our kids. It was inspiring to work with such a dedicated group of individuals with such large hearts for our community.
As you can see, Issue 8 would not have passed if it were not for the work of many. On behalf of everyone at Garfield Schools I would like to thank you for supporting us. You have given us your trust and I assure you we will do what is best for kids by improving ourselves each day while being responsible stewards of your dollars.
Thanks!
Go G-Men!
Ted A. Lysiak