Congratulations to the JAG Band Members who competed in the OMEA Solo and Ensemble contest at Barberton High School last Saturday....the results are in and our G-Men impressed! View complete results at
https://5il.co/1nt6p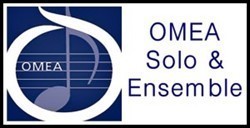 JAG Schools will be closed today due to the weather. A decision on practices and afternoon events will be made at noon. Please be safe. Go G-Men!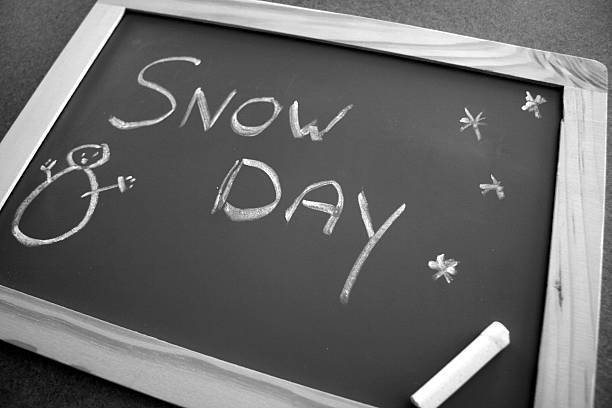 Last call to provide your input on JAG's future plans. Focus groups will take place tomorrow evening. Click the link below to learn when you can share your thoughts about the future direction of your schools.
https://5il.co/1n03d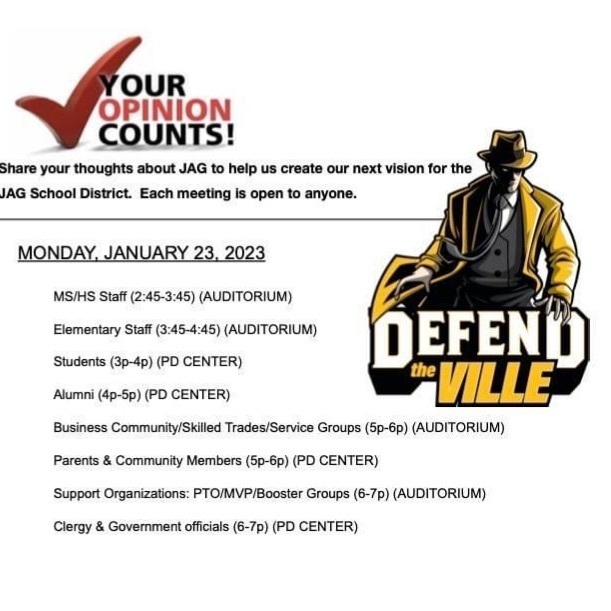 Our phones are back up!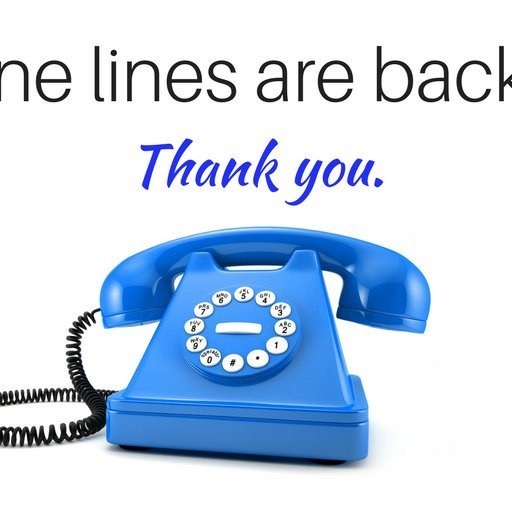 Our phone lines are currently down. We are looking into the issue and hope to have it resolved momentarily. Thanks for your patience.
Interested in taking Dual Credit classes next school year? CCP information Night will be held in the PD room on Wednesday, January 25th at 6:00 PM. Students and families are highly encouraged to attend this information session!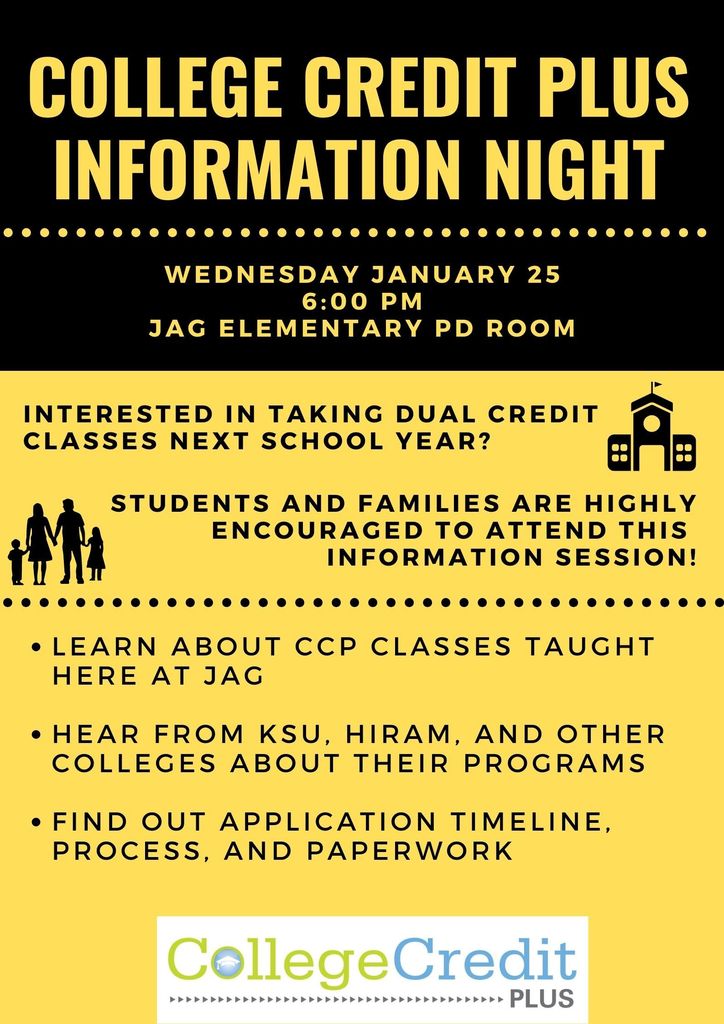 Creating a lofty vision and goals cannot be done in isolation. This is why JAG is asking for your help. Click the link below to learn when you can share your thoughts about the future direction of your schools.
https://5il.co/1n03d

The Boys Basketball game scheduled for tonight at Ravenna is being postponed to a later date due to weather. Have a Merry Christmas. Go G-Men!

Congratulations to the JAG Hall of Fame class of 2022! Some outstanding individuals who have made significant contributions to our schools and community. Congratulations!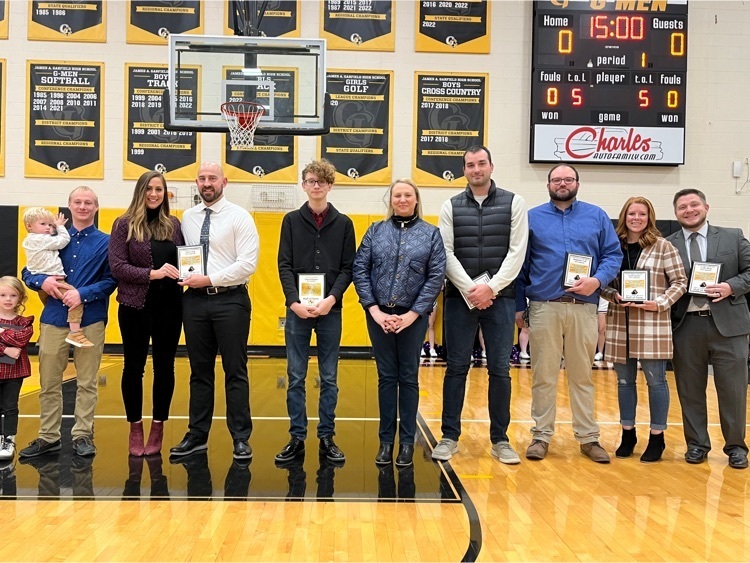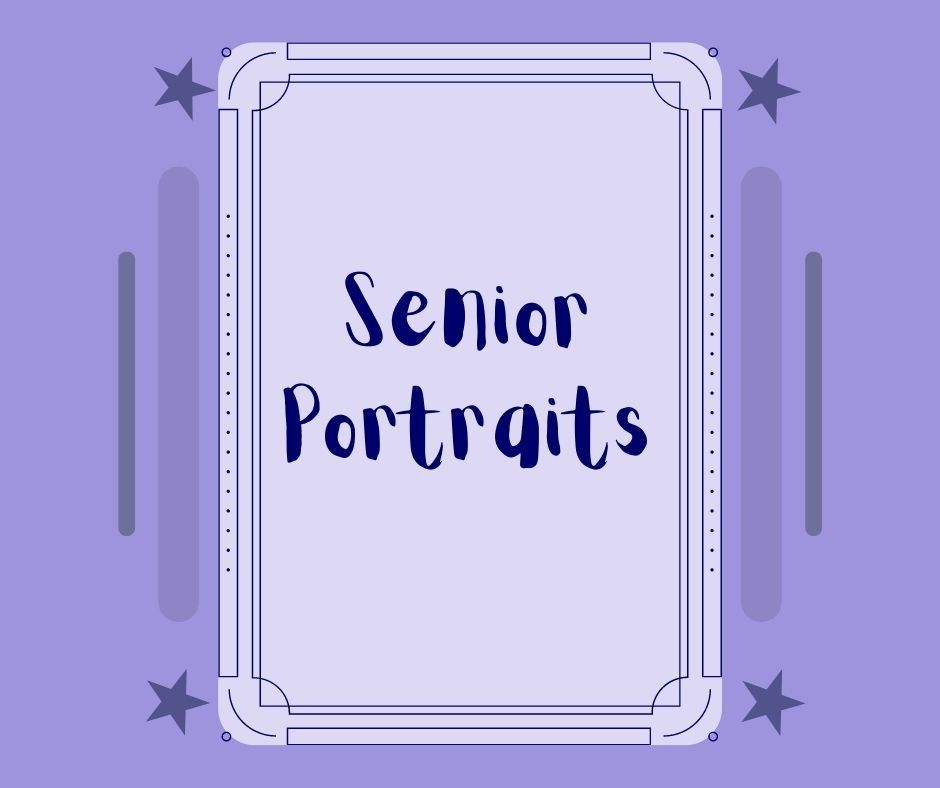 We need a ticket taker for this afternoon's MS Championship Volleyball game. Must be able to be at the school at 4:45 for a 5:30 start time. If able, please contact Jim Pfleger at 330-527-4341.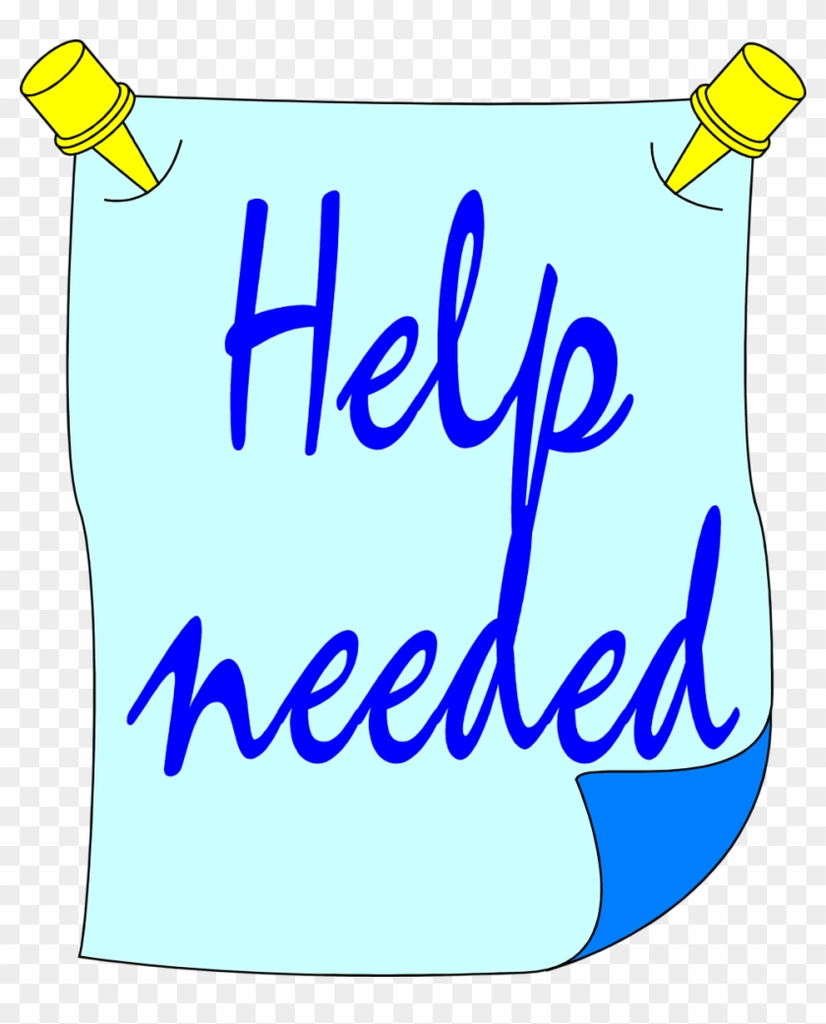 ACT Prep Class will be held at JAG on 10/15/22 8:00AM-2:00PM. The cost is $99.00.
www.ActTestPrep.info
or call Laura Icarsi 330-722-7235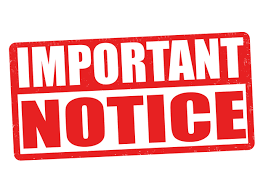 Our phone lines are currently down. We apologize for the inconvenience. Internet access and other services (email) are still available. Thank you for your patience.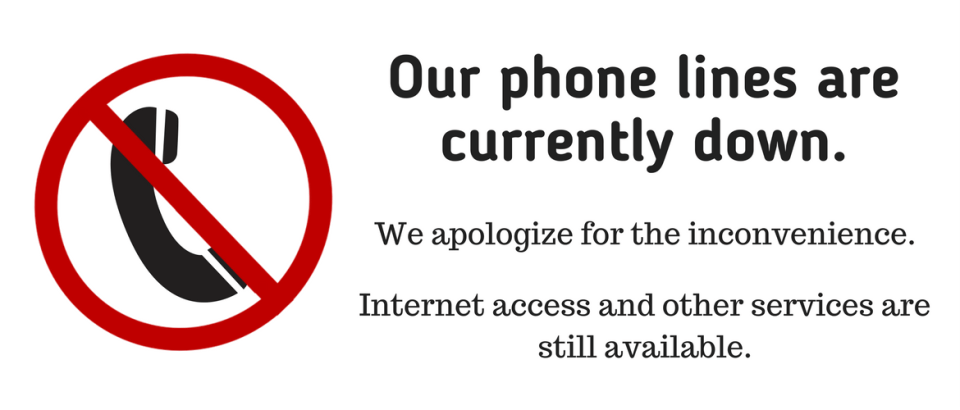 Tomorrow night's Homecoming game between our Garfield G-Men and Campbell Memorial will be streamed exclusively through GGtv (jagschools.org/live-sports). Do not click on other scam sites. Coverage begins at 6:00pm for the crowning ceremony at 6:15.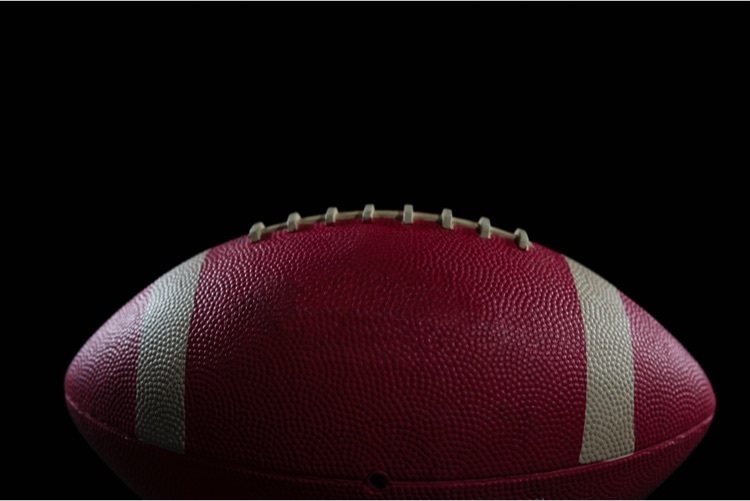 The Marching Pride representing at the Buckeye Block for "Win the Band" winner Chris Perme before heading off to the show! Great job!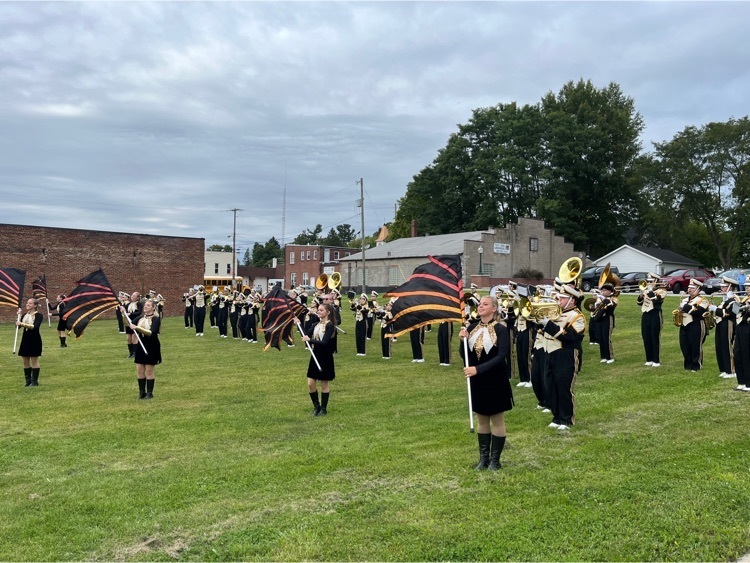 Congratulations to Chris Perme who, "Won the Band" raffle! The Marching Pride will be performing on the Buckeye Block this Sat. at 5:15pm for anyone who wants to watch! Go G-Men!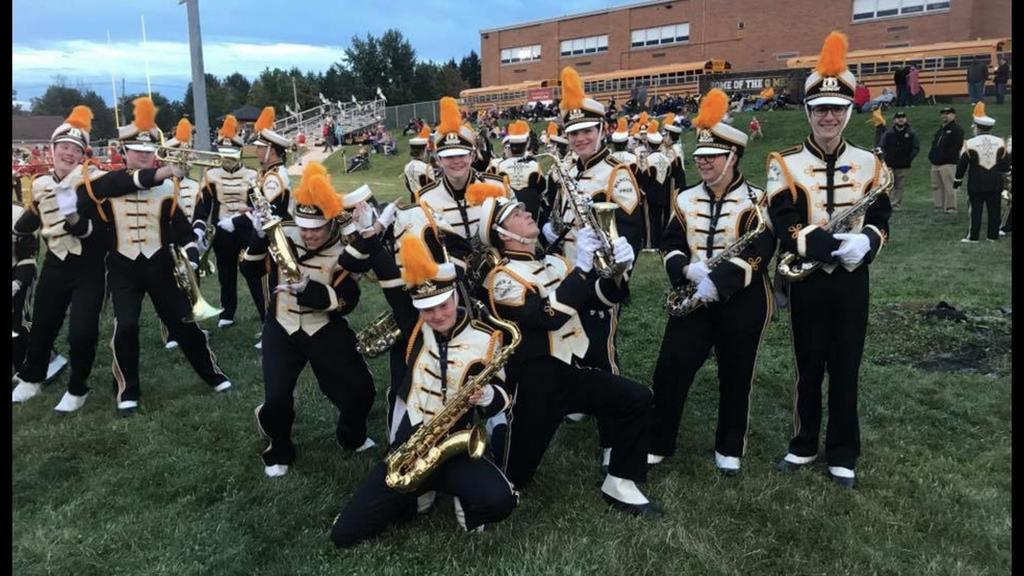 Volley For The Cure "Pink Out" Game shirts on sale through
www.villagerprinting.com
. or by phone 330.472.7304. Shirts must be order by September 30th to ensure availability for game day October 13th. FREE admission to the game if you wear your shirt!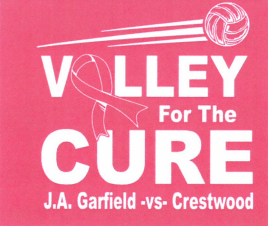 We have several admissions representatives from area colleges and universities visiting JAG HS next week. These are great people to ask any questions you may have about deadlines, majors, or financial aid. Highly recommend stopping by to speak with them.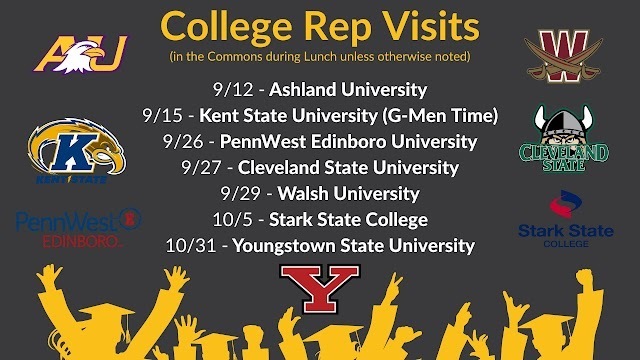 Vote for JAG students staring in their OK Inc. film festival entry on peer pressure by viewing their video and clicking the "Like" button! Please vote and share! Go G-Men!
https://www.youtube.com/watch?v=jEp7P5Aok8M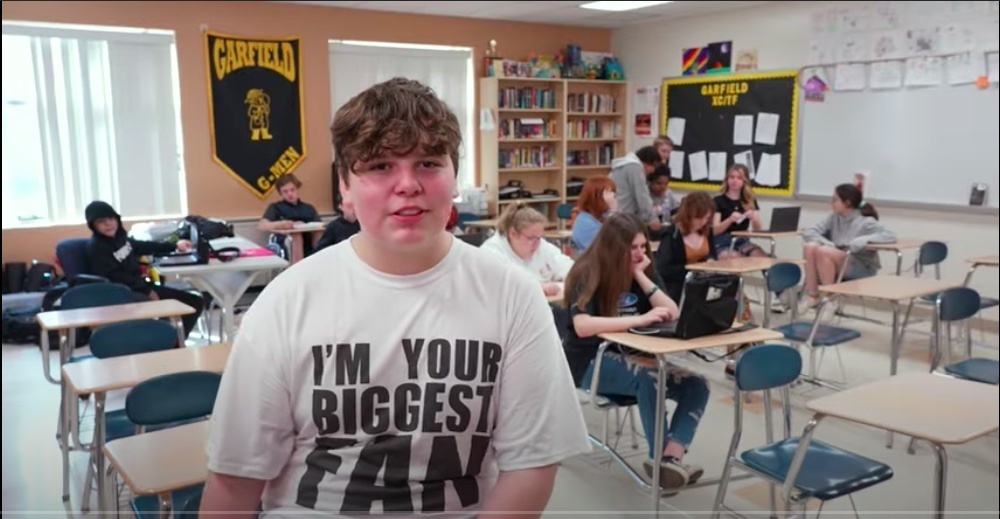 Friday night's varsity football matchup between the G-Men and Warren JFK Eagles will be streamed exclusively through GGtv. Do not click scam links. You can watch the game on jagschools.org/live-sports or on the JAG Facebook page.